Hotel Newspaper Delivery Manhattan
Hotel Newspaper Delivery Manhattan
Are you a visitor in our stunning city? Whether you're from a rural area, the suburbs or another country, and whether you're traveling for business, family or fun, there's no place like the Big Apple to offer you cultural diversity, international connectivity, artistic inspiration and stimulation at every turn. Being here can only further ignite your thirst for knowledge and your passion for your place in the world. Whether you're interested in arts and entertainment, politics, world news or local happenings, staying current on information and trends is crucial to keeping up with the dynamic pace of New York and developing your value as a visitor, tourist, professional or world citizen.
If quick and easy access to news is what you're looking for, Mitchell'sNY is the place to deliver — directly to your hotel door. Offering newspaper and magazine delivery from a catalog of more than 10,000 publications, we do more than bring news to you — we customize it to your preferred periodicals and delivery options. Whatever news you need, Mitchell'sNY is your Manhattan source.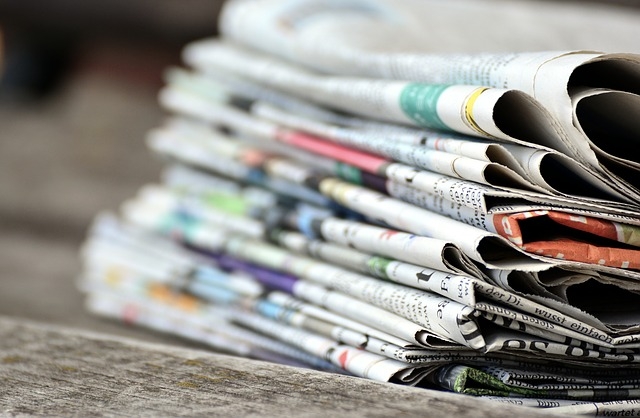 On-Demand Newspaper Delivery for Hotels
When you're in the mood for your favorite newspaper from home or a national publication, you don't have to spend time searching newsstands and retailers on the street for the periodical you prefer. In fact, you don't have to search at all. With Mitchell'sNY, having the right news in your hands at the right time is as easy as making a call. When you talk to one of our live customer care agents, we'll listen personally and work with you to coordinate your customized delivery service. Through our publisher partner network, we'll print your newspaper and deliver it to your hotel in a timely manner and for an affordable price.
Hotel Newspaper Delivery in NYC: Your News, Your Way
Searching newsstands can be time-consuming and ordering papers online can be inconvenient, especially if you only want a one-time delivery. With Mitchell'sNY, you're never obligated to subscribe or spend time searching. Our on-demand hotel newspaper delivery in Manhattan is quick, convenient and flexible to meet your needs and your schedule. We'll bring you the newspaper you prefer for a one-time delivery, short-term delivery or ongoing service. If you're in the city for a limited period of time and will return at a later date, it's easy to start, pause and restart your delivery service when you're in town.
Benefits of Manhattan Hotel Newspaper Delivery From Mitchell'sNY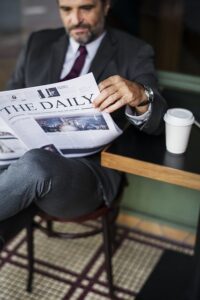 When you order a hotel newspaper delivery in NYC, Mitchell'sNY brings you much more than your periodical. We've been providing superior service and personal attention to every customer since 1946. When you invest in us, we invest in you. Experience our unique benefits, including:
Your news on-demand: At Mitchell'sNY, all news is available to you. We can provide you with local, national and international publications when and where you desire.
Personalized service: Our customers mean so much more to us than a number, and we go above and beyond to exceed their expectations in service and attention.
Quick delivery: When you want your news, you don't have to wait. Mitchell's offers quick hand-delivery service.
Additional options: As a full-service company, we deliver more than periodicals. Enjoy your news over breakfast with our pastry, bread, bagel and beverage delivery or take advantage of our courier services.
Whether you're in the city for a month or day, get your news, your way. Contact Mitchell'sNY today for your Manhattan hotel newspaper delivery service.