On Demand Magazine Delivery for NYC
On Demand Magazine Delivery for NYC
Whether you're living and working in or visiting New York City, no setting is a more dynamic place to stimulate your thirst for knowledge, news or creativity. Keeping up with current trends, events and developments is part of being a modern world citizen — no matter what subjects excite you — and reading magazines is a productive way to stay current, satiate your curiosity and expand your knowledge each day.
Do you have a favorite magazine, but don't want to sign up for an ongoing subscription? With Mitchell'sNY On Demand/Special Order magazine delivery services for NYC, you can get your favorite publications delivered right to your doorstep. It's easy, efficient delivery service with a reasonable NYC magazine delivery cost. Visiting town for business or pleasure? We can arrange delivery to all Manhattan hotels and apartments, usually within two hours of receiving your order.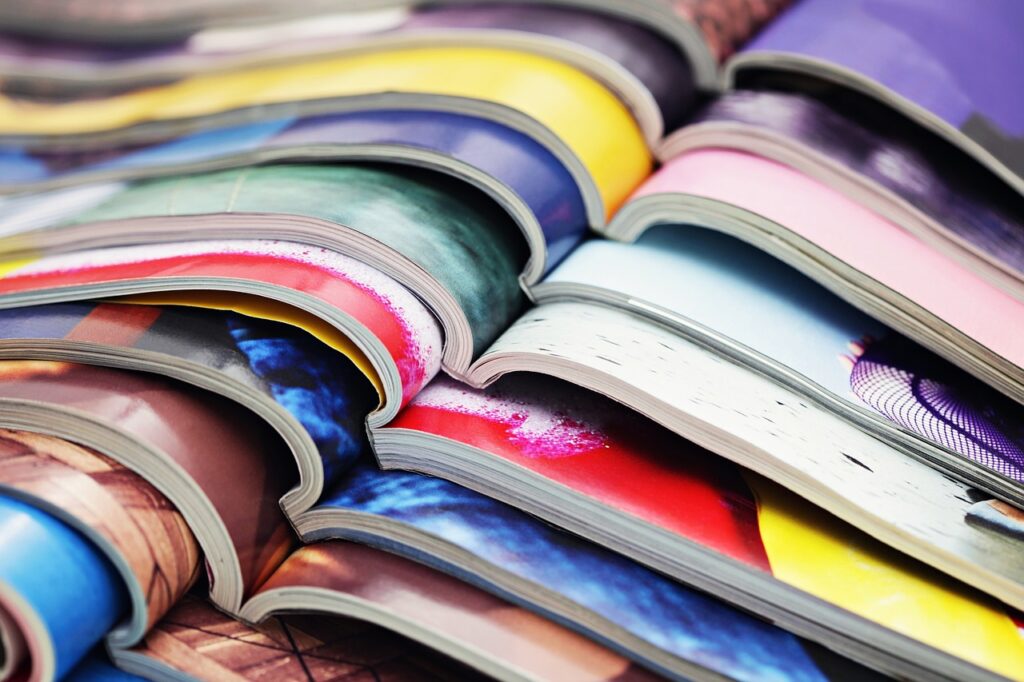 A New York Institution Since 1946
If you're only in town for a few days, ordering a one time delivery of your favorite magazine from Manhattan's Mitchell'sNY is as much a typical New York experience as visiting Times Square or eating at Katz's Deli. For over 74 years, we have been serving residents and visitors alike — place your order through our call center, and you'll be immediately put through to a local expert who knows the area and will take the time to ensure you get the on demand magazine delivery service you need. For us, retaining our small town values in one of the world's largest cities is about more than nostalgia — it's about being able to ensure the level of service that has made us famous.
Short Term Orders With No Obligation
Mitchell'sNY has the largest selection of magazines available for delivery in NYC. Browse our online store, and you'll find over 10,000 of the best magazines from around the world, all available for immediate, on-demand delivery in Manhattan. Choose from general interest magazines, foreign news, local magazine titles and much more — we offer a far more extensive selection than you'll find in your nearby newsstand, and you can avoid being locked into a subscription that most publications require.
Whether you need 12 copies of your favorite magazine for a one time occasion or one copy to read while visiting the city, Mitchell'sNY can deliver directly to your Manhattan address on an on-demand or short-term order basis. For residents and visitors alike, our one-time delivery magazine service will ensure you have the reading material you enjoy, at all times.
A History of Customer Care Excellence
Whether you're a native New Yorker who has been using our services for years or a visitor in town for one day only, you can expect the highest level of service excellence from Mitchell'sNY. We understand our customers have different needs and that the right delivery solution for one of them isn't necessarily applicable to all. For this reason, we take the time to truly listen to our clients and offer a range of flexible service options. It's this commitment to quality that has served us since 1946.
Beverages, Bakery Items and More
In addition to providing magazine delivery to Manhattan residents, Mitchell'sNY can also deliver beverages, dairy and bakery items in our refrigerated trucks. Too busy to visit your nearest grocery store, but tired of eating at restaurants? One call to Mitchell'sNY is all it takes.
Benefits of Magazine Home Delivery From Mitchell'sNY
When you order a one-time, short-term or recurring magazine home delivery from Mitchell'sNY, we deliver so much more than your periodical. Since 1946, Mitchell'sNY has made it our mission to bring you the news you need with superior customer service and professional, personal attention to every customer. Whatever the nature of your magazine delivery in NYC, we will go above and beyond to make your experience exceptional.
See the benefits for yourself. We offer you:
Magazines On-Demand: Wherever you need your magazines delivered and whatever periodical you prefer, Mitchell'sNY will get your order to you on time and according to your needs. What other subscription services can say the same?
Personalized Service: We take our customers seriously and treat you with patience and personalized attention for the delivery experience you desire. When you contact us by phone or online to order your magazine home delivery, we listen, work with you and offer flexible options to customize the process according to your needs.
Quick Delivery: With Mitchell'sNY, you won't have to wait for your subscriptions to be shipped from far away, and you won't have to search newsstands or retailers for your favorite magazine. Place your order with us and have your magazines in your hands within two hours with our on-demand delivery services.
Additional Options: We're more than a periodical delivery service — we're a full-service company offering comfort, convenience and extra amenities with your reading material. Enjoy paging through your magazine as you sip coffee, munch on pastries or savor our other hand-delivered beverage and bakery items. Ask us for more information about our food delivery, courier services and more.
For more information about our full selection of services, contact Mitchell'sNY today!