NYC Newspaper and Magazine Hand Delivery
Remember the old days, when everything was done by hand? Mitchell'sNY does — in fact, since 1946, we've been a leading provider of newspaper and magazine hand delivery to Manhattan homes, offices and hotels for both one time and ongoing orders. We know the value of adding a personal touch to everything we do, and we go out of our way to offer a level of service that is true to our history. Browse the largest selection of international, national and local news, general interest magazines and more — over 10,000 titles are available for immediate home delivery.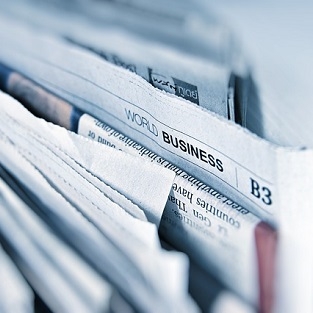 Two Hour Newspaper and Magazine Delivery Within Manhattan
When you need news, we know you need it fast. Do you need a magazine or newspaper in a hurry? Did your agency just get mentioned in the latest city publication? Whether you're in an apartment, office building or hotel, Mitchell'sNY offers hand delivery services for addresses within Manhattan — our drivers know the borough inside and out, and your magazine or newspaper will be delivered in two hours or less. You'll have your cup of coffee and newspaper in hand in no time!
Personalized Service You Can Count On
NYC newspaper and magazine hand delivery is only one of the ways Mitchell'sNY is providing our customers with the individualized attention they deserve. Call our customer care team, and you'll be immediately connected with a local operator who knows the city — not an automated menu or an overseas call center. We pride ourselves on delivering the highest level of service possible. Contact our team with any special request, and we will go out of our way to accommodate it. It's this commitment to doing things better that has earned us the loyalty of thousands of customers, many of whom remain on a first-name basis with our staff.
Custom Billing Available – Customized Service For You
Mitchell'sNY can accommodate both regular customers and one time orders. If you're visiting NYC for a fixed period of time, you don't have to choose between signing up for a costly subscription or rushing to the newsstand every day to get the latest issue of your favorite newspaper or magazine. We can provide short term newspaper and magazine hand delivery in Manhattan with no contracts or extended service agreements required. Conversely, if you live in town and would like to schedule ongoing delivery, we can arrange that too, with convenient direct billing every eight weeks. Our subscription services are flexible and convenient to meet the requirements of all New Yorkers, so contact our team today for more information!