On Demand Newspaper Delivery for NYC
On Demand Newspaper Delivery for NYC
As a city dweller, professional and world citizen, staying well-informed, well-read and up-to-date on current news and trends is essential. Luckily, it's easy to dive into it all in a dynamic location like New York City. Whether you're interested in politics, foreign relations, business trends, local news, arts or other important issues, keeping up with news and expanding your knowledge each day helps you keep up with the pace and position of our iconic international city.
When you're hungry for knowledge or interested in issues in NYC and the rest of the world, getting the news you need doesn't have to be hard — in fact, it can be as easy as a newspaper home delivery right to your door. At Mitchell'sNY, we offer customized, personalized newspaper delivery to your NYC home or office.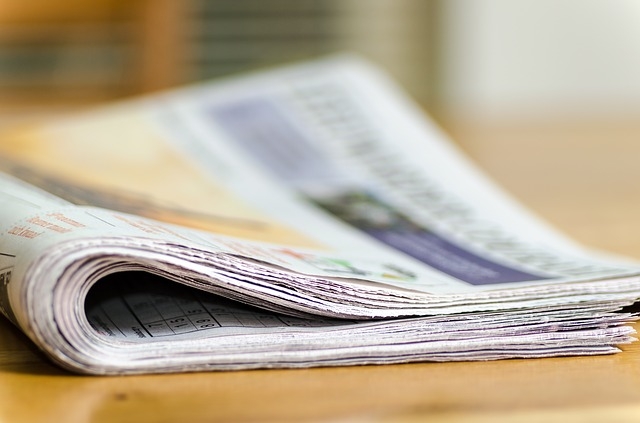 On-Demand Newspaper Delivery for NYC
When you need an On Demand/Special Order newspaper delivery service in NYC, make Mitchell'sNY your first call. Since 1946, we have been serving residents of and visitors to Manhattan, providing fast and efficient home, office and hotel delivery of over 10,000 newspapers from around the world. It's easy, efficient news service with a reasonable NYC newspaper delivery cost. Contact us today for immediate service throughout Manhattan.
The Latest News Delivered to Your Door
While we all want to stay up to date on current events, it's not always easy to find the time to visit your local newsstand or order a one-time newspaper order without getting locked into a subscription. If you are in NY for business, let our team bring the publications you need to your home, office or hotel room. Our Manhattan newspaper on-demand delivery service is convenient and flexible enough to meet your schedule. We also provide short-term delivery services if you're coming to the city for an extended weekend, full week or month. Delivery of your favorite subscriptions can easily be paused after you leave and re-started when you return to the city again in the future. Let us set up your onetime delivery newspaper in Manhatten today.
No Signup or Subscription Required
Our NYC one time newspaper delivery service is designed to be as simple and hassle-free as possible. There's no contract to sign, no long-term commitment and, unlike getting your news over the computer, there's no app to download and no risk of getting a virus. All it takes is one phone call — it's simple, and it works. Our local operators will give you personalized attention to accommodate any special order requests or needs you have.
Choose From the Best Selection of Domestic and International Titles
One of the biggest advantages of our Manhattan on-demand newspaper delivery service is the wide variety of titles available. Hungry for news from another part of the world? We carry over 10,000 newspapers from around the world. Publications that are usually difficult to find can be found at Mitchell'sNY. We make it easy to find your favorite newspapers on demand! Newspapers can not only be had for less, but they can be delivered directly to your door. No more searching multiple newsstands for your favorite local paper. Shopping Mitchell'sNY is fast and convenient — visit our website to view our entire catalog or contact our team directly for more information.
Benefits of Newspaper Home Delivery From Mitchell'sNY
When you receive a newspaper home delivery from Mitchell'sNY, you get so much more than the periodical you ordered. Since our opening in 1946, Mitchell'sNY has provided personalized attention and exceptional service to every one of our loyal customers. No matter where you're located in NYC or which newspaper you read, we go above and beyond to meet your needs.
Experience our benefits for yourself! They include:
News On-Demand: Whatever news you need and wherever you want it delivered, Mitchell'sNY provides your subscription on-demand and straight to your door, office or hotel.
Personalized Service: At Mitchell'sNY, you mean much more to us than a number. We take every order personally online or over the phone, listening to your individual preferences and offering you personalized attention and customization options.
Quick Delivery: When you need news fast, Mitchell'sNY is here to deliver. With our on-demand newspaper delivery in NYC, you can receive your delivery within two hours.
Additional Options: Our services extend further than newspaper deliveries in NYC — we offer full-service amenities to make your morning or afternoon paper perusing as comfortable and pleasant as possible. Choose your favorite selections from our hand-delivered bagels, bread, pastries, coffee, milk and other beverages, and they will arrive with your paper for you to enjoy.
An NYC Institution Since 1946
Visiting from out of town? Start your day right with a one-time newspaper delivery service from Mitchell'sNY. For over six decades, New Yorkers have been relying on us and praising our comprehensive approach to customer care. We also offer beverage delivery, courier services and more. Call today or contact us online to schedule your on-demand newspaper delivery!