Hotel Magazine Delivery Manhattan
Hotel Magazine Delivery Manhattan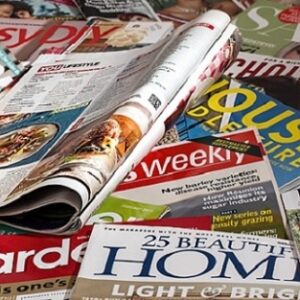 Are you visiting the vibrant city that never sleeps? Whether you're here for vacation, business, sightseeing, a special event or to visit family, New York is a dynamic, diverse environment that will inspire and stimulate you as a world citizen. Whether you're interested in politics, international relations, local news or current trends, keeping up with information from here and home ensures you keep pace with our rapidly moving city and world.
Whether you're a tourist, professional, transfer or temporary resident in NYC, stay in touch with world and local events with Mitchell'sNY. As your prime source for news and periodical delivery in the city, Mitchell'sNY offers you customized, personal service and provides your preferred periodicals on-demand. With a titles catalog of more than 10,000 local, national and international publications, we deliver the news and stories you're searching for straight to your hotel door.
On-Demand Magazine Delivery for Hotels
When you're looking for your favorite magazine in NYC, you don't need to search in specialty retailers or look through street newsstands to find your publications. You don't even need to look online. With Mitchell'sNY, both your search and your obligations to subscribe are over — because we offer flexible, customized options for ordering and receiving your magazines the way you want.
Setting up your hotel magazine delivery in NYC is as easy as calling our customer care center and speaking with one of our agents, who will work with you to coordinate your customized delivery plan. Once we receive your order details, we'll work with our publisher partner network to print and deliver your magazine quickly and affordably. With Mitchell'sNY, you never need to worry about an ongoing subscription if that's not what you want. We offer one-time, short-term and recurring magazine deliveries according to your needs, and we can always pause and restart a delivery when you leave and come back to town. Our deliveries are quick, convenient and flexible to fit you.
Benefits of Manhattan Hotel Magazine Delivery From Mitchell'sNY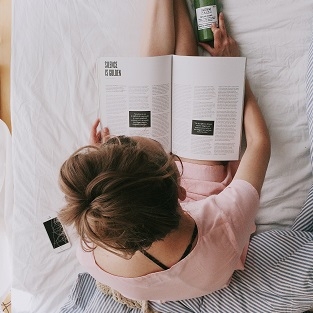 When you order your hotel magazine delivery in Manhattan, Mitchell'sNY offers so much more than a subscription or one-time delivery. Since 1946, we've worked to be your best option for on-demand news, customer service and personalized periodical deliveries for every one of our customers. We go above and beyond with our services and benefits, which include:
Magazines and news on-demand: With thousands of local, national and international publications, Mitchell'sNY gives you access to all the news and trends you need and whatever magazines you're looking for.
Personalized service: Because our customers mean everything to us, we offer nothing less than the best in customer service and personalized plans to work with your needs.
Quick delivery: Don't wait for your news — have it delivered to your hotel in one hour with Mitchell'sNY's quick delivery.
Additional options: Our full-service company offers more than periodical delivery — we can also bring you a full breakfast of pastries, bread, dairy, bagels, beverages and more. Explore all our options today.
Whenever you're in the city and wherever you're staying, Mitchell'sNY will deliver the news you need. Contact us today to order your Manhattan hotel magazine delivery service.