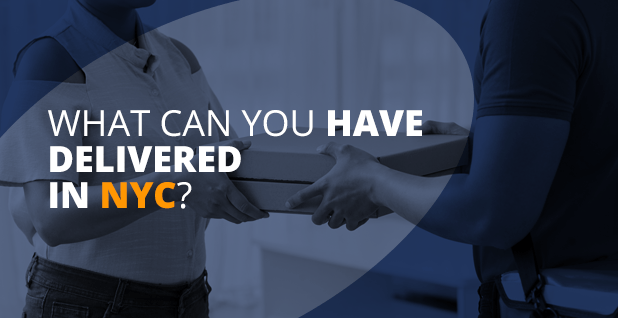 Some days, life is busy.
Despite our best intentions, time slips away from us, and we don't have time to do all the shopping, cooking or cleaning that we planned. When you live in New York City, the problem is compounded — in a city that never sleeps, finding extra time is even more difficult.
Fortunately, more and more businesses are rolling out same-day delivery for an enormous range of products and services. From karaoke machines to puppies, New York City has a company that can bring you what you need — delivered straight to your door.
1. A Karaoke Machine
Are you hosting a party and want to have karaoke, but can't justify owning the machine year-round?
A New York-based company, Karaoke Champ, is the solution you've been looking for. The same day you place your order, they will bring all the necessary equipment and deliver it directly to your door. Karaoke Champ delivers to all of New York City and also services surrounding areas for an extra travel fee.
Perfect for karaoke enthusiasts, Karaoke Champ allows you to enjoy karaoke in the comfort of your home. For your next party, splurge on a fun addition that is guaranteed to bring your friends out of their shells.
2. Foreign Newspapers and Magazines
Sometimes, your favorite magazine or go-to newspaper originates overseas. In many cities, getting your foreign publications delivered consistently and on-time can be a frustrating juggling act of international fees and shipping rates paired with local delivery services.
Fortunately, one New York company has made it easy to get your favorite overseas publications to your doorstep. Whether you have to fact-check an article and need a magazine within two hours or want to receive a foreign newspaper at the beginning of every week, Mitchell'sNY will bring them to your address.
3. A Basic White Tee
Everyone needs at least one basic white t-shirt in their rotation. They are the minimalist and understated staples of just about any wardrobe, the perfect option when you need a quick and chic outfit.
However, spills happen, even to the best of us. You might order one of your favorite meals to your apartment while you get ready to spend an evening with friends. Before you are planning to leave, some sauce splashes onto the shirt, leaving a bright orange stain.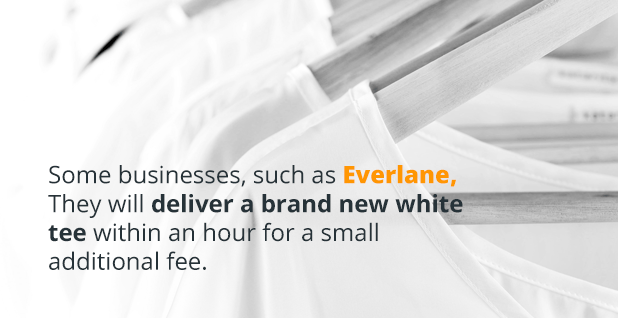 Some businesses, such as Everlane, will deliver pieces of clothing to select New York zip codes. They will deliver a brand new white tee within an hour for a small additional fee — if you buy more than one item, they waive the fee.
4. Breakfast Makers
Anticipating breakfast cravings is hard.
You might go to bed thinking you'll have some granola in the morning, but when you wake up, all you can think about is a stack of warm, crispy waffles smothered with fruit and whipped cream.
Ordering breakfast can become expensive very quickly — for most of us, it's not practical to have breakfast delivered to our home every morning. Instead, order the equipment that will let you make your favorite morning meals whenever you're craving it.
Have a Belgian waffle maker delivered to your doorstep and enjoy fresh, buttery waffles whenever the mood strikes. Or, if you prefer a heartier meal, order a dual breakfast sandwich maker — it cooks all elements of a delicious breakfast sandwich at once. These practical deliveries save you time, and they will ultimately save you the money you would have spent ordering restaurant-made breakfasts every morning.
5. Beverages
If you need quality liquor fast, you're in luck — numerous delivery services can bring your favorite alcohols to your door, just in time for your dinner party or a casual night with friends. These also make the perfect gifts, and if you need it quickly, many companies offer same-day delivery.
Several businesses offer fast delivery for all of your go-to wines, beers and liquors. For several companies, ordering is as easy as downloading an app and selecting your alcohol and address. In our on-demand culture, liquor delivery is the latest in a nation-wide trend towards faster and more convenient shopping experiences.
If you want something other than alcohol, you can find all of your favorite non-alcoholic drinks available for delivery as well. From sparkling water to healthy probiotic drinks, services such as Beverage Universe let you enjoy an enormous range of beverages without leaving your apartment. They also make the perfect mixers for your mixed drinks!
While a culture of fast-delivery might change the way beverages are purchased, it doesn't change the way that they are enjoyed — order a bottle for your next celebration and party in style.
6. The Spa
For the days where you need the luxury of a spa in the comfort of your home, consider booking a home appointment with a massage therapist.
Certified massage therapists will bring everything you need to detox and relax to your home. The pace of life in New York City moves fast, which often comes with constant stress. Over time, this pressure and stress can build into muscle tension and pain. A home visit from an expert massage therapist could be a remedy you've been looking for.
Some businesses offer spa services within an hour after you order, giving you fast relief. A delivered spa is also helpful for exercise enthusiasts — if you often come back from the gym with aching and sore muscles but don't have time to stop by a spa, a home appointment will benefit both your health and your busy schedule.
7. Puppies
In the midst of the active and stressful New York pace, sometimes all you want is to cuddle a sweet and loving puppy.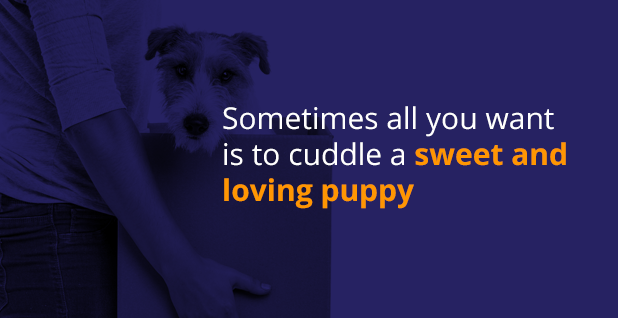 Lucky for you, New York has several puppy delivery services to choose from. Uber recently launched a "puppy playtime" delivery, which brought cute pups and their handlers to your home for a fee. Other companies offer to provide plenty of dogs for you to throw a "puppy party" at whatever location you choose, although you need to order a few days in advance.
If you miss the love and affection of a pet but don't have the time or space to have your own, ordering a few puppies for your next party is the perfect solution.
8. Christmas Trees
Few things are as frustrating as trying to transport a Christmas tree through the New York labyrinth.
Spruces and fir trees weren't designed to be squeezed onto subways or wrestled on top of taxis. This holiday season, skip the stress and have your tree delivered straight to your door. Several New York City businesses have jumped on the delivery trend, and more companies than ever offer a headache-free Christmas tree shopping experience.
Some companies even provide complimentary delivery, installation and a tree stand with your order — Christmas tree shopping has never been this easy.
9. A New Car
Not many people enjoy the experience of shopping for a new car. Besides dealing with car salesmen and price negotiations, finding a new ride requires a significant time investment.
If you live in New York City, some companies have decided to change the car-shopping process. A few allow you to purchase a new car online, and once the order is complete, they deliver the vehicle to your location for free.
For those who aren't interested in purchasing a new vehicle but love test driving a few, another NYC-based organization can help. If you are passionate about good cars and have some money to spend, you could get beautiful cars delivered to your address for you to test drive. From classic models to modern exotics, the Classic Car Club Manhattan allows you to experience the world's best cars from the comfort of your neighborhood.
10. Cleaning Services
Keeping up with your apartment and laundry can be overwhelming, especially if you have a hectic schedule. Dishes begin to pile up in the sink, and clutter accumulates around your rooms. Laundry is just as difficult — you have to determine which pieces require dry cleaning and which don't, and then you have to coordinate your schedule around trips to the cleaners. More often than not, laundry and clutter piles will lie in corners for weeks before we have time to deal with them.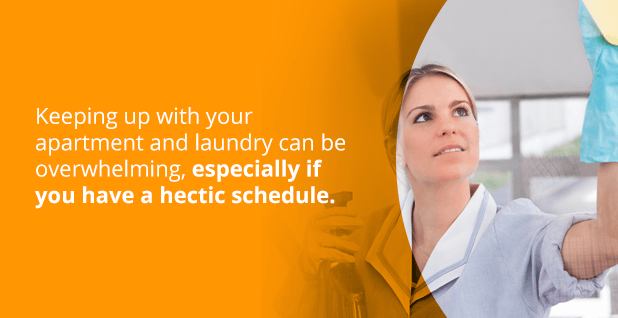 Fortunately, New York City offers a wide range of cleaning businesses that can help. Whether you need someone to tidy your living room or wash and fold your laundry, you can find a cleaning service that comes to your home and help.
11. A Piano
A piano is a significant purchase, especially in New York — space is limited in most city locations, and pianos are known for their high prices. Notoriously heavy, pianos are also a pain to move, particularly up and down apartment stairs.
However, some businesses provide a way to play the piano of your dreams without worrying about apartment stairs. A few let you select the piano you want online, with both full purchase and monthly rental options. Once you've chosen the instrument, the business will deliver the piano to your door and will help you bring it into your home.
With store-to-door service, these companies let you enjoy the beauty and relaxation of playing an instrument without the stress of transporting it.
12. Moving Boxes
Often, moving is a time-consuming and stressful experience. Even if you're just moving a few blocks, packing, transporting, unpacking and organizing all of your belongings takes an enormous amount of time and energy.
If you are in the middle of a move and realize you're short on boxes or containers, you don't have to rush to the store to find more. For New Yorkers, you can order moving boxes at the push of a button, and they will be delivered quickly to your door.
13. A Plant Wall
Maybe you're throwing a friend's birthday party at your apartment. It's the day of the event, and you're scrambling to make sure all the decorations look acceptable. But the space still seems a little empty — if only you were more of a green thumb!
Luckily, several businesses offer plant rentals. If you work with a plant rental company, you can choose whatever type and style of plants you need for your event or business, whether you want succulent arrangements, vibrant plant walls or an entire palm tree.
14. A Makeover Team
When most people think about a "makeover team," they picture about celebrities getting ready for a gala. But a few businesses let you experience the glamor of stardom without the price tag.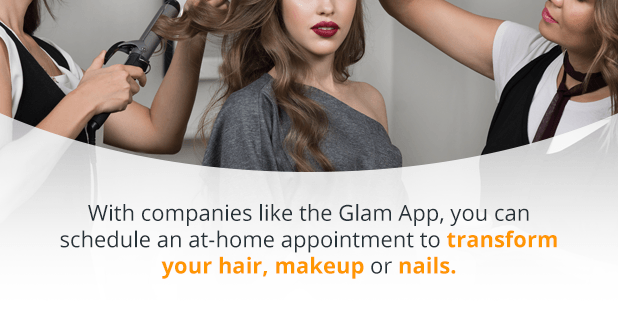 With companies like the Glam App, you can schedule an at-home appointment to transform your hair, makeup or nails. The company allows you to book an appointment for a future date or choose the "immediately" option, which instantly dispatches a team of beauty artists to your address.
If you are looking for hair service, many salon-delivery companies offer a variety of styles, from the classic blow-dry to waves, curls, straightening and even braids and complicated updos. Makeup looks range from minimalist to full-face, and for those needing new nails, the artists can provide a chic manicure or a total polish change.
Whether you need a fresh look for an event or want to look your best for a party, these makeover teams deliver the salon to your doorstep.
15. A Blow-Up Mattress
Life is full of unexpected events. Whether it's distant relatives popping by for a surprise visit or a friend who needs to crash on your floor, you might find yourself in need of some additional sleeping amenities.
Many companies are branching out into instant delivery. For example, Amazon is offering an Amazon Prime Now option that promises "ultrafast" order delivery. This means that you can get a blow-up mattress delivered to your apartment with a discrete press of a button, letting your guests sleep comfortably.
Sometimes, you could decide to spend a few nights at a friend's house. When you need a change of scenery, have a blow-up mattress quickly delivered to you or your friend's address and save yourself from sleeping on a couch.
Trust Mitchell'sNY for Your NYC Deliveries
When you are looking for fast delivery, you need a service that is reliable, knowledgeable and professional. At Mitchell'sNY, trustworthy and efficient delivery is our specialty.
Mitchell'sNY has served the New York City and tri-state area since 1946, and we know the region like the back of our hand. Using our decades of experience, we have built an unbeatable record of accurate, on-time delivery, and our reputation speaks for itself.
At Mitchell'sNY, we can deliver anything to any address. Along with residential addresses, we also deliver to businesses and hospitals. Our delivery fleet includes couriers, vans, trucks and refrigerated trucks, which allows us to bring any purchase straight to your door.
If you prefer to do your Christmas shopping online, we can make sure it gets to your address for the holidays. Even if it's last-minute, Mitchell'sNY is here to help — we offer two-hour deliveries anywhere in the Manhattan area, so you can receive your package in time for Christmas morning.
Work with a partner you can trust — contact Mitchell'sNY today for all of your delivery needs.