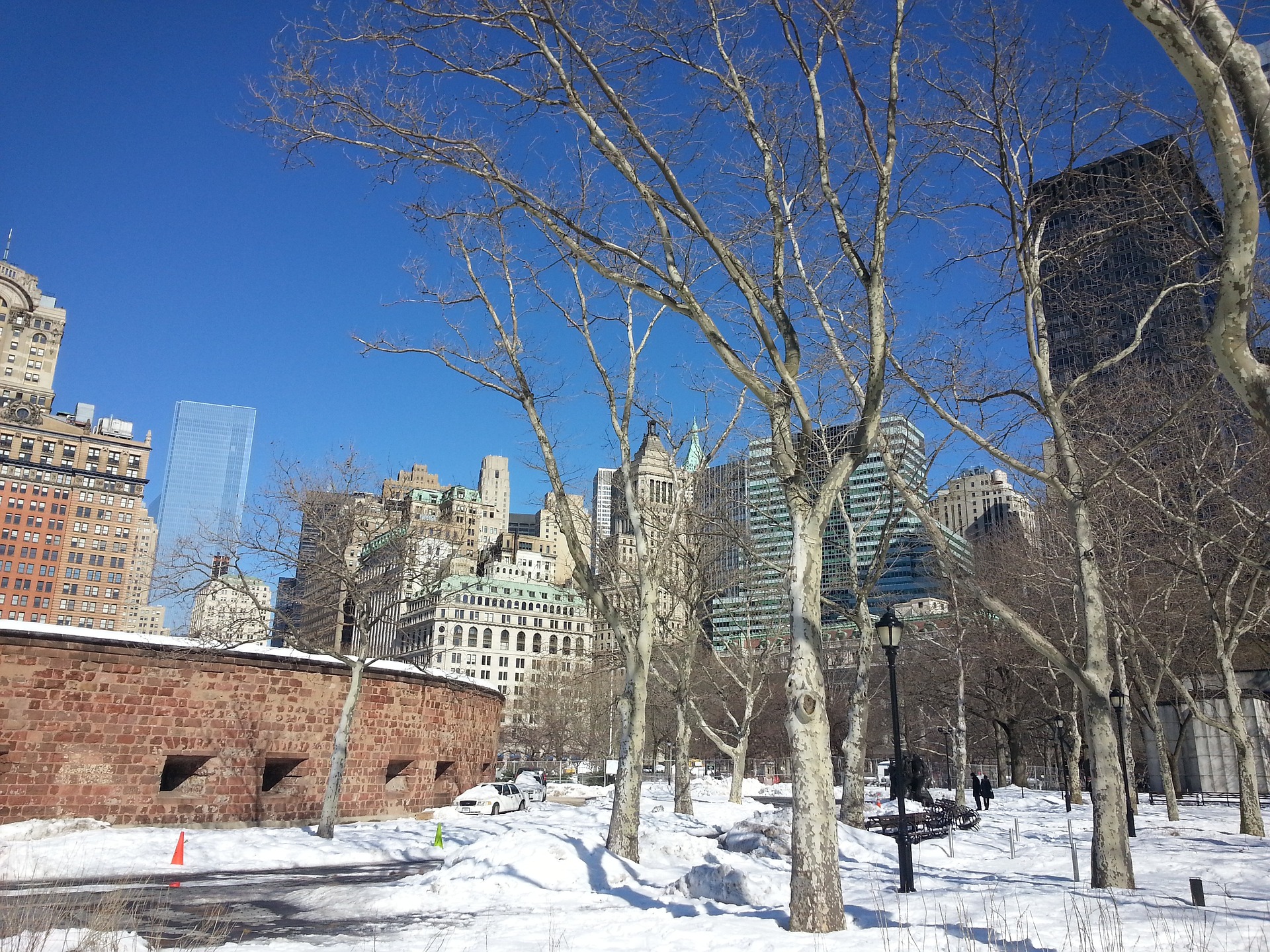 New York might be the city that never sleeps, but sometimes its residents need a bit of rest and relaxation. Instead of escaping to another state for a winter weekend getaway, many New Yorkers are choosing staycations. With a variety of hotels to suit your preferences, the city is full of places to recharge for a few days.
A Bibliophile's Dream
Voracious readers will love the book-themed Library Hotel in Midtown. The hotel boasts a collection of 6,000 books, and the rooms are organized by the Dewey Decimal System. Guests can unwind in the Reading Room, which offers coffee, cappuccino, tea, juice, cookies and fruit throughout the day. The hotel also features a complimentary evening reception with wine and cheese for those who happen to love both Prosecco and Poe.
Weekend Throwback
Harken back to the Prohibition Era with The Carlton's Speakeasy Suite. The room features a custom bar, poker table and king-size leather Chesterfield bed. Guests will even find an actual rock from Alcatraz, where famed gangster Al Capone was imprisoned, as well as a Tommy Gun movie prop.
Pet Lover's Paradise
If you're not the only one who needs a weekend getaway, you and your four-legged friend can book a room at The Muse, a Kimpton Hotel in Midtown. Voted the top pet-friendly hotel in 2013 by The New York Times, The Muse offers in-room spa services for you and your pet, as well as loaner pet beds, food dishes and water bowls. A concierge list highlights a list of pet-friendly hotspots in the city including restaurants, parks, groomers and boutiques.
Kid-Friendly Getaway
Let your daughter channel the girl who lives with her nanny, pug dog and turtle in a "room on the tippy-top floor" with The Plaza's Eloise Suite. The suite features two rooms with pink-striped wall panels, zebra-print carpet and original Hilary Knight artwork. Nightly accommodations also include Eloise's Afternoon Tea, an Eloise robe and more!
Catering to Couples
If a romantic getaway is on your agenda, look no further than The Greenwich Hotel. The TriBeCa location features 88 unique rooms and suites, as well as the famous Shibui Spa. Enjoy a winter-themed soak for two, or indulge in a signature massage before dinner at the hotel's restaurant, Locanda Verde.
Wherever you're staying in the city, make it feel even more luxurious with your favorite newspapers and magazines. Mitchell'sNY, which has been the city's premier hotel newspaper and magazine delivery service since 1946, will drop your chosen reading material off right at your hotel door!