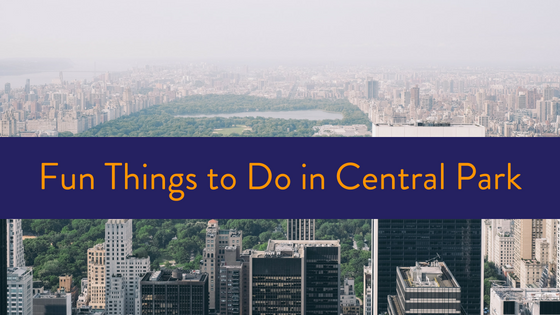 You have to love the bustle of an urban area to live in New York City full-time. But, the constant movement can be exhausting, too. You may also become tired of seeing the same old landscape day after day — concrete sidewalks and buildings that all start to blend together after awhile. To relieve the sometimes bland atmosphere, New York City's parks and gardens are an oasis for residents.
Here are our top picks for some of New York City's best public gardens:
New York Botanical Garden: While strolling through the seasonally-changing gardens, you'll see all types of colors and smell many different fragrances around you. Taking a walk through the garden, you can't help but forget about any stress and worries. The New York Botanical Garden is not only a place to see beautiful flowers and plants — you can also attend special events like concerts, poetry readings, lectures and classes, or take tours. Get involved with the New York Botanical Garden's community initiatives, like the Bronx Green-Up. It's a great way to meet new people and give back to the community.
Brooklyn Botanic Garden: You'll see all kinds of colorful flowers and other plants when you visit the Brooklyn Botanic Garden. What you see always depends on the season. The garden offers fun activities for kids and families, as well as some adults-only programs. It's the perfect place to unwind and learn something new about horticulture.
New York Chinese Scholar's Garden: Located on Staten Island's Snug Harbor, the New York Chinese Scholar's Garden will make you feel like you've been transported to Asia. The features of this landscape were inspired by paintings and poetry of Taoist, Buddhist and Confucian monks. There is a large pagoda-looking structure, a path through a bamboo forest and a koi pond.
Sixth Street and Avenue B Community Garden: This is a favorite spot in the East Village, located on the corner of Sixth Street and Avenue B. The community garden hosts special events, including concerts and literary readings. It's the perfect location to enjoy other activities in a quiet, beautiful space.
Connie Gretz Secret Garden: This garden is located in the Staten Island Botanical Garden. Inspired by the classic children's book The Secret Garden, you have to make your way through a maze to reach the destination. Once you solve the puzzle, you'll find an enchanting little haven inside. There is a fairy-tale castle for kids to play, including a drawbridge and moat.
When you live in a large city like New York City, you should stop and appreciate any greenery you can find. Whether you're spending the day at Central Park or admiring the Japanese lilac trees lining your street, it's refreshing to see bits of nature to complement the urban landscape you experience daily.
In the comments, let us know how you add some nature to your day-to-day living in New York City, as well as which green spaces you love the most.