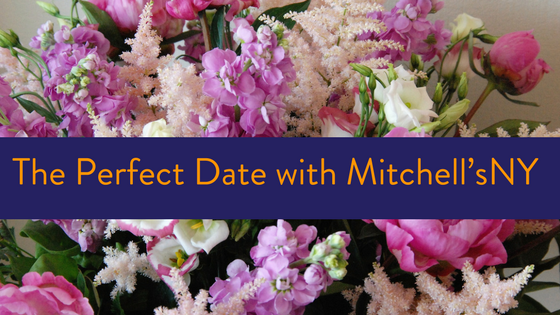 Is there anything worse than being on a date and falling into the doldrums of awkward silence? Whether it's your first, fifth, or 50th date, prolonged awkward silence is a sure-fire way to pretty much ensure your calls will be sent to voicemail and your texts will remain unanswered moving forward.
Luckily, New York City offers a wide array of ideal date activities, experiences and places that almost guarantee both of you will have a great time. Best of all, many of these activities and locations provide plenty of fodder for lively, lasting conversation.
Where to Go and What to Do for a Great Date
Whether you want to do the "usual" dinner and drinks or something outside of the traditional box, New York is where you'll find a long list of things that have the potential to yield a memorable time neither you nor your date will forget anytime soon. Here are some of the things you might want to consider for your next date:
Take a Cooking Class: Even if you're a master chef, you can still have a ton of fun by taking a cooking class with your date. Just remember your date isn't your sous chef, he or she is a student just like you. Located on West 57th Street, Sur La Table offers a wide array of cooking classes for you to choose from.
Play Table Tennis: Whether or not you're athletically inclined, you can challenge your date to a table tennis match at SPiN. Founded by actress Susan Sarandon, SPiN boasts a comfortable retro atmosphere and a drink menu that includes Moët if you want to celebrate your, or your date's, ping pong victory in style.
Go Ice Skating: Believe it or not, New York City has a number of both iconic and under-the-radar places where you and your date can go ice skating. You can leave your date breathless at Central Park, Rockefeller Center or Bryant Park. No matter where you go skating, you and your date will enjoy time together outside.
Try Your Hand at Bowling: While you may scoff at the notion of bowling being a perfect date activity, you'll change your mind if you bowl at Frames. With VIP lanes, a dance lounge, pool tables and a drink menu that includes Grey Goose and Dom Perignon, Frames isn't your stereotypical bowling alley.
Have Breakfast at Your Place: If you want to do something special without leaving home, contact Mitchell'sNY to schedule a delivery of magazines, newspapers, pastries and beverages. Invite your date over and enjoy time lounging around reading your favorite periodicals and feasting on delicious baked goods washed down with equally tasty drinks. Better yet, make a habit of sharing breakfast at your place whenever you want to set the scene for a perfect date. Contact Mitchell'sNY to schedule a delivery today!