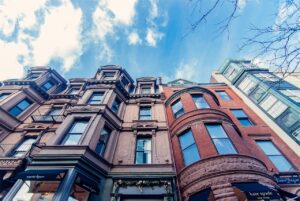 You've already found your apartment, and the good news is that the hard part is over! But all the things that make New York City the best city in the world — the people, the energy and the attractions — are also what makes the physical move here so tough. If you're planning to relocate to the Big Apple, we have compiled the best moving tips to make your life a whole lot easier.
Don't Just Show Up
The worst mistake you can make is showing up with your stuff unannounced. Most buildings have rules about when you can move in and move out. Weekends are prohibited in many cases, as well as moving after hours. Even if the moving hours aren't convenient, getting the rules in advance makes the process run more smoothly. It will also stop you from annoying your new neighbors the first day you're at your new place.
Hire Movers Who Know New York
You need a mover who knows the ins and outs of NYC parkways, and which roadways can accommodate large trucks. You need a mover who understands the crazy parking restriction signs in the boroughs. You also need movers who have experience squeezing large pieces of furniture through narrow halls, tiny freight elevators and small doorways — quickly, quietly and without any damage. Consider hiring movers who know New York, so you don't run into any roadblocks.
Get to Know Your Superintendent
Your superintendent: make him or her your best friend and not your worst enemy. They can help you make your move smoother by informing you of building rules, ensuring necessary repairs are made in your apartment, and alerting any doormen or building staff of your impending arrival. Your superintendent or landlord is the one you're going to call when you have a problem, so be respectful and follow the rules.
Don't Buy Furniture Until You Measure Your Hallways and Doors
That 96" leather sofa is gorgeous but can you fit it through your doors? Short of lifting it through your window and assuming you don't have access to boom delivery, your furniture will need to smoothly navigate all kinds of narrow spaces. Do yourself a favor and measure first. Then, when you go to buy furniture, you'll know what pieces will fit and what won't.
Don't Have Unrealistic Expectations
Even if you live on the 47th floor of the newest luxury tower on the upper west side, you'll still hear car horns and sirens. The closer to the street you are, the noisier it will be. The good news is that you'll get used to it sooner than you think. In the meantime, consider purchasing a white noise machine. Luckily, you'll be so tired after moving that you'll probably sleep like a baby.
It doesn't matter where you're moving in NYC. The people, the cars, and the never-ending hustle and bustle will slow you down if you're not prepared. Follow these tips when you start to plan your NYC move, and you'll be the most efficient newcomer on the block.
(photo via)