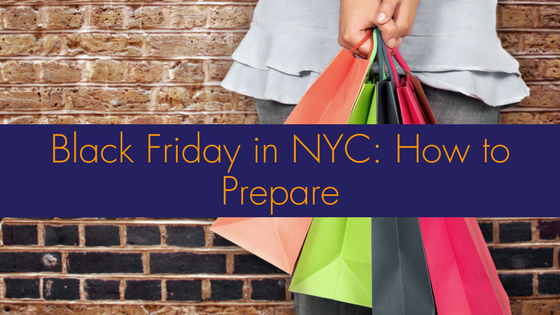 Since 1952, Black Friday has been widely regarded as the start of the holiday shopping season in the United States. Historically, many retailers have opened early on Black Friday and offered money-saving deals of some of the items that are expected to be big sellers during the holiday season. In more recent years, retailers have started their Black Friday promotions by opening their doors to consumers during the evening on Thanksgiving.
While Black Friday isn't a national holiday, many people who aren't employed in the retail industry have the day off. Because so many shoppers don't have to work and a lot of retailers offer deep discounts and have extended hours on Black Friday, the day after Thanksgiving is often one of the busiest shopping days in a given year.
Getting Ready for Black Friday
Preparation is the key to having success as a shopper on Black Friday. Even if you're heading out to pick up just one item, it's likely you'll encounter long lines, which means you'll be on your feet a lot. Be sure you get plenty of rest before you leave your home, especially if you're going to be shopping all day.
Because there we be lines, crowded stores and a lot of walking, it's also critical to wear comfortable shoes during your shopping marathon. In other words, Black Friday isn't the day for you to break in a new pair of shoes — no matter how great they make you look.
Make sure you leave home with a full stomach on Black Friday or the evening of Thanksgiving if you're going shopping, too. You'll want to be fully hydrated as well. Since crowded spaces are often warmer and more physically draining than usual, be sure you bring some bottled water with you so you can replenish your fluids as necessary.
Making arrangements to have Mitchell'sNY deliver newspapers to your home or office should be another part of your Black Friday preparations. The newspapers we'll deliver directly to you are great sources of information regarding Thanksgiving Day and Black Friday sales and the times area retailers will open their doors to the public.
After you look through the newspapers we deliver, make a list of the retailers you want to visit and the specific items you're hoping to purchase at each location. Having a list of retailers and products will help you avoid missing a great deal, and it will help you stay within your budget.
Shops to Explore on Black Friday
Here are some NYC shops you may want to check out on Black Friday:
Macy's Herald Square: Macy's Herald Square is the home of the world's largest shoe store, which measures 63,000 feet. It's also the home of fantastic doorbusters on Black Friday. With an endless supply of shoes, other goods and great deals, it's unlikely you'll leave Macy's Herald Square empty-handed.
Lord & Taylor: Offering deals on the latest fashions, you won't go wrong by including Lord & Taylor on your list of must-stop shops for Black Friday. If you don't take our advice and leave home hungry, you can refuel with a satisfying meal at the retailer's in-store eatery, Sarabeth's.
The Shops at Columbus Circle: If you're looking for one location where you can shop at a lot of different stores, visit The Shops at Columbus Circle the day after Thanksgiving. From J. Crew to H&M to Sugarfina and a whole lot more, you'll enjoy a wide variety of choices at The Shops at Columbus Circle.
When it comes to Black Friday this year, you can't go wrong when you enlist the help of Mitchell'sNY to deliver the timely periodicals you need to score those fantastic deals.