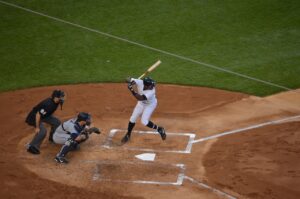 Just because summer is drawing to a close doesn't mean we can't say goodbye with enthusiasm! Celebrate with these family-friendly events in the greatest city in the world.
Take Me Out to the Ballgame
What could be more American than catching a baseball game at Yankee Stadium? Check out the Bronx Bombers, who are playing perennial spoilers the Tampa Bay Rays. Catch the 4, B or D train straight to the Bronx for an easy and festive ride. Go a few hours early and view the unforgettable Monument Park, where you might get lucky and catch a long fly ball during batting practice.
Catch a Taste of the Caribbean
Out of town flavor is everywhere in New York, and on Labor Day, there's no better place to find it than the West Indian American Day carnival. The Carnival starts at 11am on Monday, Sept 7th at Grand Army Plaza (enter at Flatbush and Prospect Park West). This unforgettable event features mouthwatering street food — a cherished New York tradition — as well as lively steel drum music, gorgeous costumes and a friendly atmosphere.
Give the Beach a Goodbye Kiss
With everything going on in New York, it's easy to forget that we have tons of sand and surf. Pack a lunch, rent city bikes and head on over to Fort Tilden Beach, where long walks on sparkling white sand is just one of the summertime pleasures enjoyed by visitors to this little-known hideaway. Bring food and keep a close eye on the kids, because Fort Tilden doesn't have a big concession area or lifeguards. Prefer something a little more lively? Go to famous Rockaway Beach, where tons of activities, including surfing and live music, keep the scene hopping.
Cool Off With Culture
Want to beat the heat? Go uptown and tour the Metropolitan Museum of Art, where notable exhibitions are closing in September. China: Through the Looking Glass — the exhibition that inspired the Costume Institute's Gala this past spring — closes on the 7th. The George Caleb Bingham exhibition closes on the 20th, and Labor Day weekend is the perfect time to discover the Roof Garden Commission's exhibition of works by Pierre Huyghe. Take the 4, 5 or 6 train to the Upper East Side and walk west on 82nd to 5th Avenue — you won't miss it.
Catch a Fish
Although Larry David's Broadway play "A Fish in the Dark" (starring Seinfeld's Jason Alexander) just closed, you can catch an actual fish right here in New York City. Brooklyn's Prospect Park has a large population of largemouth bass, and Kissena Lake in Queens has sunfish and carp — note the catch and release policy in both locations. You can also charter a trip from one of the City's countless marinas, or buy affordable tickets for a "party" boat and catch striped bass and bluefish.
Can't get Broadway off your mind? The must-see show right now is Hamilton, the hip hop musical that is getting major Tony buzz. Buy tickets now, and start your Labor Day weekend off right in NYC!